02 Mar 2021
Works underway to improve Wrexham General station
Gwaith ar y gweill i wella gorsaf Wrecsam Cyffredinol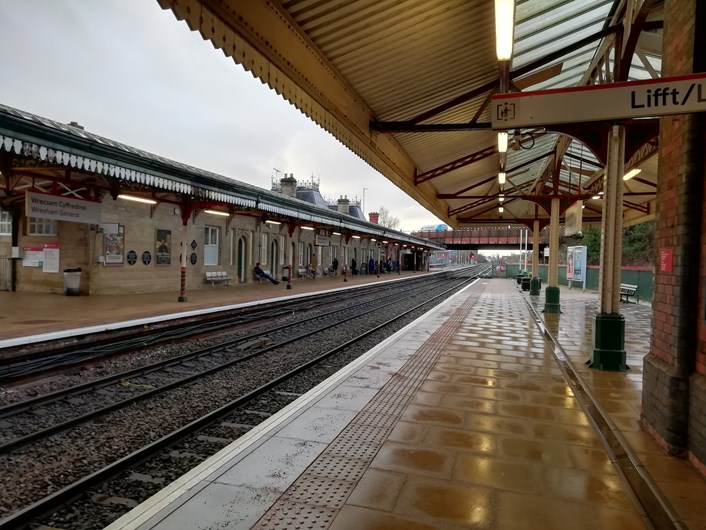 Wrexham General station is in line for a major revamp thanks to Transport for Wales' station improvement vision.
With works having begun at the end of January, contractors have been on site throughout February delivering key improvements to customer areas such as a newly refurbished and extended waiting room, new changing room facilities, toilet refurbishments, additional cycle parking and added recycling facilities.
These improvements are part of the wider multi-million-pound investment that is taking place on all 247 stations across our network.
Head of station improvements projects Hinatea Fonteneau said: "We're delighted with the progress we're making at Wrexham as part of our vision to improve stations for our customers in the key communities we serve across our network.
"We hope these improvements will make a real difference to their experience when choosing to use our services, by improving overall accessibility and creating a more welcoming environment making them feel safe and secure."