11 Mar 2020
Transport for Wales launches Welsh language announcements
Trafnidiaeth Cymru yn lansio cyhoeddiadau yn y Gymraeg [l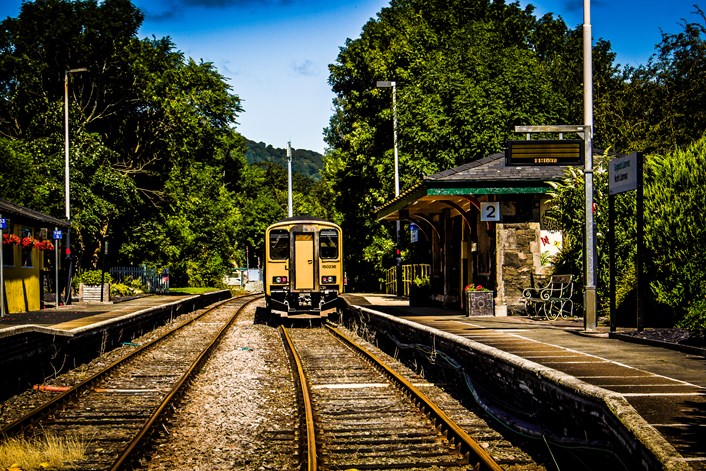 Transport for Wales can now confirm that more than 170 stations in Wales have been fitted with a Welsh language information system.
The new technology that is owned by Amazon and IVONA is called "Geraint" and can provide clear Welsh language journey announcements and up to the minute changes.
TfW are working to develop a bilingual transport system for customers in Wales.
Gweirydd Davies, Head of Welsh Language Strategy at Transport for Wales, said:
"Creating a bilingual transport system is a priority for us at TfW and we're working with the Welsh Language Commissioners Office to ensure we achieve our goals.
"The addition of "Geraint" will make a positive difference for our Welsh speaking customers.
"The old technology wasn't fit for purpose when it came to the Welsh language, so we had to find a new solution and develop it ourselves.
"It's a step in the right direction in making our network bilingual and we're excited to look at making similar progress with our on-train announcement systems too."
In Wales, there are 222 stations, but at the start of the TfW journey, just a quarter of those had a system which worked for the Welsh language. The rest had an old text to speech system which struggled with the Welsh pronunciations.
The new system allows Transport for Wales' information controllers to update customers with real time bilingual information as any changes occur.
It was piloted in Porthmadog, Treforest Estate, Skewen, Hengoed and Pontyclun late last year before the full roll out over January, February and March.
In total, 171 stations are benefitting from the investment.