06 Dec 2019
December timetable change: customers reminded to 'check before you travel'
Newid amserlen Rhagfyr: atgoffa cwsmeriaid i 'wirio cyn teithio'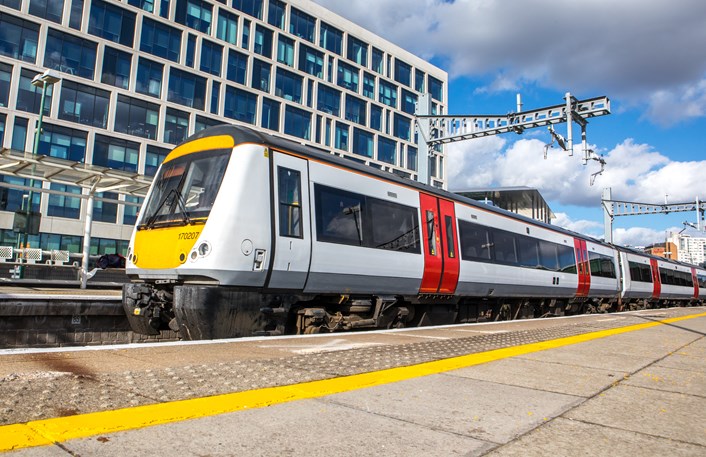 Transport for Wales is reminding customers to check before they travel ahead of Wales' biggest timetable change for a generation.
From 15 December, Sunday services on many parts of the Transport for Wales network will look more like midweek services for the first time - a 40% increase since 2018 – with Sunday services introduced on some lines for the first time ever.
A number of services connecting Cardiff and Holyhead have also been amended to reduce journey times for passengers travelling between north and south Wales.
Passengers travelling with Great Western Railway between South Wales and London will also benefit from additional services, increased capacity and shorter journey times – with extra trains at peak times.
To accommodate the new services and shorter journey times, many services are being retimed – particularly in South Wales - with trans running several minutes earlier or later than normal, and longer or shorter connection times.
Customer Delivery Director Bethan Jelfs said:
"We're really keen to keep all our customers updated of the forthcoming changes, particularly those who have been catching the same service at the same time for many years.
"Please don't assume you won't be affected and the last thing we'd want is for you to miss your service or a connection by a couple of minutes."
Head of Operations for Network Rail Wales and Borders, Chris Pearce, said:
"The December timetable change is the culmination of massive investment in rail infrastructure and new trains on the Great Western mainline. But there are changes right across our network that passengers need to be prepared for, including new Sunday services on some lines that have not received a Sunday service before.
"The whole timetable change will deliver a substantial boost for passengers and the economy across South Wales and we've been working very closely with our partners at Transport for Wales and GWR to encourage passengers to plan ahead."
Customers can find out about how the December timetable will affect them online or from their local booking office. Printed copies of timetables are also available at key staffed stations from this weekend.
Specific information on the timetable change can be found here: https://tfwrail.wales/december2019
Alternatively our contact details can be found here: https://tfwrail.wales/contact-us
You can also find out more information from National Rail Enquiries at: www.nationalrail.co.uk