16 Sep 2021
Additional services between Wrexham and Bidston from spring 2022
Gwasanaethau ychwanegol rhwng Wrecsam a Bidston o Wanwyn 2022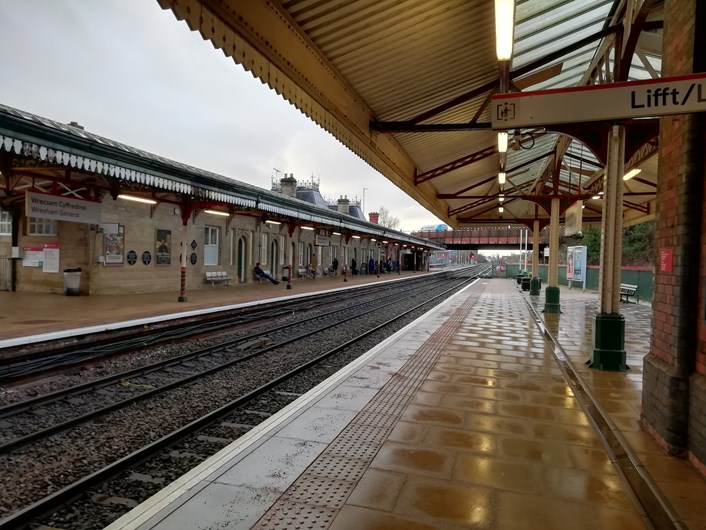 Additional Transport for Wales services between Wrexham and Bidston are set to be introduced from spring 2022.
Transport for Wales (TfW) has been working closely with Network Rail to deliver the necessary infrastructure improvements and enhancements to the Wrexham to Bidston line, to enable the delivery of two trains per hour along this route.
Whilst the infrastructure work is taking place, TfW are also working hard to ensure all train drivers and conductors are fully trained on the Class 230s trains to be used on the route.
Due to delays caused by COVID-19 to staff training, the date for delivery of two trains per hour has been moved from December 2021 to May 2022 at the latest.
TfW Class 230s are planned for the line in 2022, allowing the route to be serviced by the upgraded trains.
Lee Robinson, Development Director for Mid, North and Rural Wales said: "The last 17 months has been extremely challenging, not only in navigating our way through a global pandemic but also continuing to work towards our vision for a more integrated transport network across North Wales and the English borders.
"I'm looking forward to welcoming the new rolling stock to the Wrexham to Bidston line and improving how we work with our communities to ensure we're listening to what the people of North Wales and the borderlands need, whilst also delivering on our commitments."
Work to install an additional 11 meters of platform at Wrexham Central station in preparation for the new fleet of trains begins on 16 September and follows improvement to platform 1 at nearby Wrexham General station which is due to finish on 12 September.