20 Nov 2020
Transport for Wales praised by Children's Commissioner
Y Comisiynydd Plant yn canmol Trafnidiaeth Cymru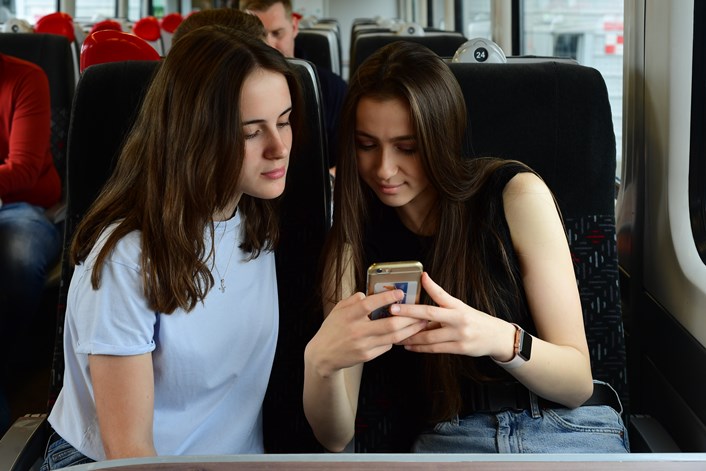 Transport for Wales' pledge to develop a Children and Young People's Charter has been praised by Children's Commissioner for Wales Sally Holland.
To mark Universal Children's Day (Friday 20 November), TfW is beginning work on the new charter, which aims to put young people's views at the heart of its work to transform the transport network in Wales.
It will focus on the traditional barriers to young people using public transport, including cost, safety and access. TfW has already introduced some benefits, including free travel for under 11s and free off-peak tickets for under 16s, when accompanied by a fare paying adult.
Professor Sally Holland is one of a number of leading figures who have joined a TfW advisory panel to help guide and scrutinise the organisation's work.
She commented: "I'm delighted Transport for Wales have committed to developing a Children and Young People's Charter.
"From discussions it's clear this won't be a tokenistic gesture but a real attempt to protect children's rights in all its work and make the network safe and enjoyable for children and young people across Wales.
"It also means children and young people will have a greater say in the development of future services, and Transport for Wales will be accountable to the children who use them.
"My team and I look forward to supporting Transport for Wales throughout their children's rights journey."
TfW have recently appointed Helen Dale and a team of Community Engagement Officers to lead on building relationships with communities across Wales and its border counties, to put them at the heart of shaping public transport. This includes working with children and young people to understand their needs when using more sustainable modes of transport like trains and buses, but also helping to find ways to increase waking and cycling journeys amongst children and young people. The organisation hopes to complete and publish its Children and Young People's charter in spring 2021.
Helen Dale, Community Engagement Officer at Transport for Wales, said: "I'm looking forward to engaging with children and young people and drawing on the expertise of Sally Holland and other members of our independent TfW Advisory Panel to develop the charter.
"In practice, this means when we're delivering improvements to the public transport system, some of those benefits include helping to make Wales and its borders a great place for young people to live, work, study, thrive and grow their independence.
"We're keen to hear from those who represent children and young people to understand how we can help build a relationship with them. Whether it's arranging trips to test out and become familiar with public transport, taking feedback on our improvement work or holding workshops on railway safety, there's lots on which we want to engage with children and young people."
Notes to editors
Transport for Wales is firmly committed to the principles of children's rights set out in the United Nations Convention on the Rights of the Child (UNCRC).
In 2011 Wales became the first country in the UK to make the UNCRC part of its domestic law.