11 Nov 2020
Transport for Wales and Careers Wales host virtual 'Roles in Transport' events
Trafnidiaeth Cymru a Gyrfa Cymru'n cynnal digwyddiadau rhithwir 'Swyddi ym maes Trafnidiaeth'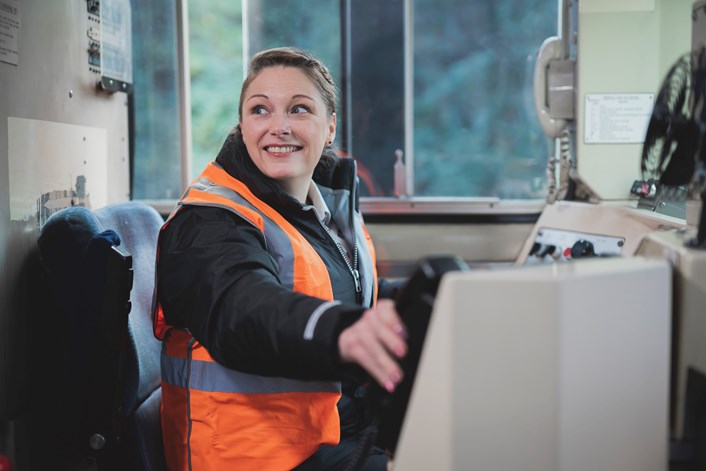 An exciting new partnership between Transport for Wales and Careers Wales will engage Welsh school pupils on opportunities in the transport sector.
Hosted online by Careers Wales, the virtual 'Roles in Transport' events will take place on Wednesday 18th November and Friday 4th December. They will be available to secondary schools across Wales to let pupils know about the different career opportunities a sector like transport can offer.
Roles featured include engineering apprentices from Transport for Wales' delivery partner Alun Griffiths, safety officer, H&R advisor and stakeholder manager.
Transport for Wales' newly formed Community Engagement team have established the partnership to help deliver collaborative projects and youth engagement events, whilst also highlighting the range of diverse opportunities within the sector.
The events will provide insight into the people who make up Transport for Wales, as well as the exciting transport improvements underway including the work on the South Wales Metro. They will feature a range of videos showcasing different roles such as those in Human Relations and Sustainability to frontline positions such as train drivers and conductors, as well as an interactive Q&A session for pupils to help shape Transport for Wales' educational outreach programme.
Lois Park, Head of Community and Stakeholder Engagement at Transport for Wales, said: "We're delighted to be working with Careers Wales to deliver these online events to pupils across Wales and hope large numbers are able to join us; the more the merrier.
"Transport for Wales is growing rapidly as we prepare to deliver a number of transformative transport projects throughout Wales. We've got a lot of work to do in order to deliver a high quality, safe, integrated, affordable and accessible transport network the people of Wales are proud of, so whilst we're building the team that will be part of this now, we also want to fire up the next generation to get excited about a career in transport and deliver in the future.
"We also want to take the opportunity to get input from young people on what they want to hear about next. Our education outreach programme is currently in development and this new partnership gives us the chance to ask how Transport for Wales should engage, inspire and improve for future generations."
Andrea Jones, Operational and Development Manager at Careers Wales, said: "Careers Wales is looking forward to developing our partnership with Transport for Wales.
"Transport for Wales is a large, new employer with exciting roles and opportunities right across Wales and we believe the partnership will support Careers Wales to help young people make better informed career decisions by informing, inspiring and motivating them about their career opportunities."
There's still chance to register your school at https://www.eventbrite.co.uk/e/swyddi-ym-maes-trafnidiaeth-roles-in-transport-tickets-126390624761
Due to current COVID restrictions, this year's events will be held online only.
Notes to editors
Event dates/times:
English language schools:
18th November 10am-11am and 1:30-2:30pm.
Welsh language schools:
4th December 10am-11am
Eventbrite link https://www.eventbrite.co.uk/e/swyddi-ym-maes-trafnidiaeth-roles-in-transport-tickets-126390624761
About Transport for Wales
Transport for Wales is a wholly-owned, not-for-profit company providing support and expertise to the Welsh Government's transport projects.
Our purpose is to provide sustainable transport services that keep Wales moving by providing excellent services and investing in improvements that will benefit people and communities for future generations to come.