05 Jul 2022
TfW's Craidd Alliance shortlisted for award
Cynghrair Craidd TrC ar y rhestr fer ar gyfer gwobr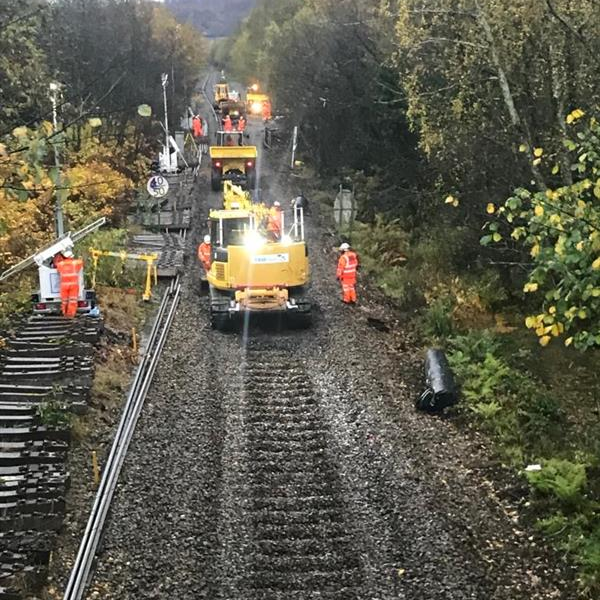 Transport for Wales (TfW) and their infrastructure delivery partners Amey Infrastructure Wales, Alun Griffiths Ltd, Balfour Beatty and Siemens Rail are being shortlisted for the Construction News Awards in the category of 'Supply Chain Excellence'.
The Craidd Alliance has come together to deliver the Core Valley Lines Transformation Project; forming a major part of the South Wales Metro project to improve and renew existing assets across the region. This is a £738m economic development project to enable more frequent services, more capacity, better customer experience and new greener, the most comprehensive and complex infrastructure rail upgrade in Wales for a generation. This will significantly improve connectivity throughout South Wales and provide access to jobs, leisure and other opportunities.
Karl Gilmore, TfW Rail Infrastructure Director, said: "As the Alliance Senior Executive Responsible, I'm extremely proud to see the Craidd Alliance being recognised for their hard work and continued collaborative working and to celebrate our successes with our supply chain through recognition for excellent performance.
"The importance of supply chain involvement to support the Alliance in project delivery, managing opportunities and risks is undeniable imperative, therefore, working closely with the supply chain partners is fundamental.
"A huge well done for the Craidd Alliance and our supply chain for making this happen and everyone else who supports us as we work hard to transform the Core Valley Lines and build the South Wales Metro, and I wish everyone the best of luck for the awards evening."
On 29 November 2021, the Craidd Alliance received certification to ISO44001 – Collaborative Business Relationship Management Systems. Craidd – "core" in Welsh – is the first rail alliance in the world to be formally certified. ISO is a government-backed certification by the British Assessment Bureau for internationally recognised quality standards.
The Construction News Awards ceremony will take place on 14th July 2022.