15 Oct 2020
TfW celebrates Shwmae Sumae Day!
TrC yn dathlu Diwrnod Shwmae Sumae!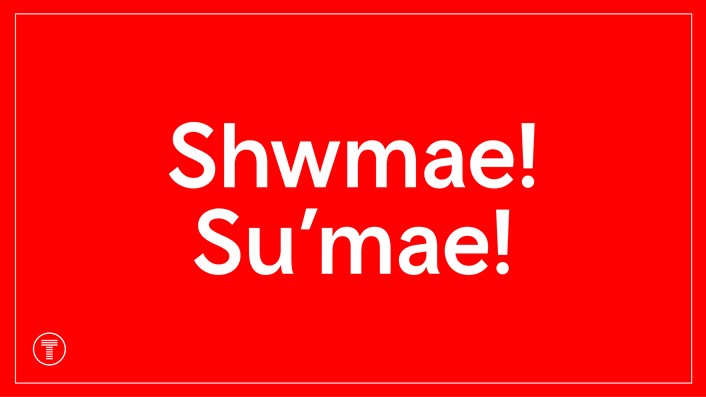 Transport for Wales is celebrating 'Shwmae Sumae Day' today with a song from their singing conductor and a host of other activities.
Shwmae Day is celebrated each year throughout Wales and is an opportunity to have fun and share the Welsh Language. As part of their celebrations TfW have followed Welsh tradition and their famous singing conductor, Chris Edwards has written a song.
Chris says:
"To mark Shwmae Sumae Day I've composed some new words to the music of our classic Welsh folksong 'Men of Harlech'.
"We are all going through a difficult time because of the pandemic so now, more than ever, it's important we show we can still smile and welcome each other with a friendly Shwmae!"
TfW is proud to be a fully bilingual brand and as part of their campaign to celebrate the Welsh language, they have also been encouraging colleagues to use Welsh in the workplace and with customers.
TfW is sharing some of the videos colleagues have created which describe how they use Welsh in their area of the organisation – and why it's so important - on Twitter.
TfW is already using a high-quality text to speech translation service across stations in Wales to ensure all announcements are bilingual. They are also continuing the roll-out of bi-lingual signage, improving the display on customer information screens and developing a bilingual Passenger Information System for on-board trains.
In 2021 customers will be able to buy their train tickets in Welsh for the very first time online and via the booking app.
Gweirydd Davies, Head of Welsh Language at Transport for Wales Rail Services says:
"October 15 every year is Diwrnod Shwmae Su'mae (Shwmae Sumae Day) and it promotes the idea of starting every conversation with a Shwmae or Sumae. It is an opportunity for everyone to get involved and speak some Welsh.
"The Welsh language belongs to us all – a little or a lot, it's our language. Everyone is welcome".
For any further questions about the Welsh Language, Gweirydd will be available to tweet between 2pm and 3pm today @tfwrail.