08 Mar 2022
International Women's Day 2022 - Making work "work" with a hidden disability
Diwrnod Rhyngwladol Menywod - Gwneud Gwaith i "weithio" ag anabledd cudd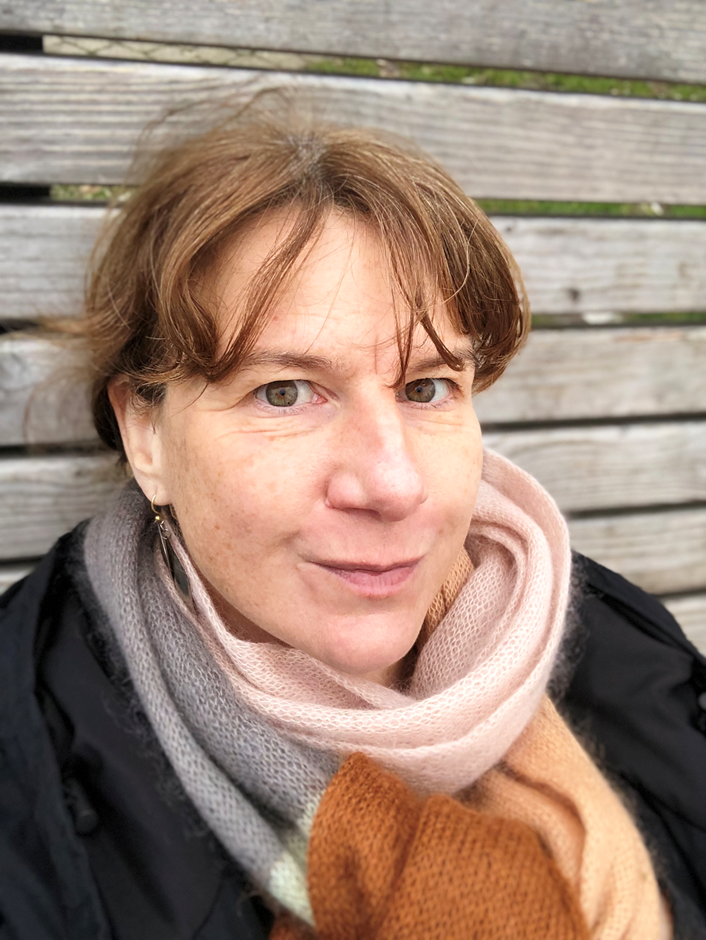 For International Women's Day, we spoke to Silke Boak, our Insight and Research Manager, about the challenges she has faced and overcome as a woman working with a hidden disability.
Have you ever had an ear infection and were unable to hear well for a few days? Or perhaps you've been swimming, and your ears have got blocked up. You probably didn't enjoy that feeling of not hearing properly and having to ask people to repeat what they said. It's tiring and you may have ended up checking out because it's hard work and frustrating and you didn't want to slow down the pace of the conversation for fear of annoying others.
Whilst this post is particularly written for International Women's, the struggles I face(d) with a hearing impairment are of course the same for men affected by the latter. I do, however, think that it adds another layer of complexity to being a woman in a – so far – male-dominated industry as more resilience is needed to make your voice heard (no pun intended).
About me
I was born in 1975 in a small town in Germany where I grew up and stayed until my first move abroad in 2000. That year I had a bursary as part of the Erasmus programme and was about to study for one year in the beautiful city of Toulouse in the South of France.
Before going there, I visited my audiologist as I had been experiencing issues with my hearing for quite a while. It became very apparent whenever I was with my friends in noisy environments (which happened rather a lot in my early twenties!). Whenever there was background noise and more than one other person was involved in the conversation, I struggled. Have you ever nodded and just smiled when someone said something to you, but you didn't quite understand what they said? Well, that was me most the time…my close friends became very good at reading those signs and always caught me out.
So, it was just before I moved to France in January 2000 that I was fitted with my first set of hearing aids – a life-changing moment as I have not been able to go without them since then.
Early career years
Whilst there were many aspects of my life that were immediately improved by wearing hearing aids, there are still many circumstances and situations where I just had to learn how to live with them and be open about my hearing issues to the people around me.
After finishing my degree, I began to work as a secondary school teacher. With hindsight a poor career choice for me at the time as I was not confident enough to talk about my disability openly with the students. I tried to mask it wherever possible which added another level of anxiety on top of an already stressful job teaching year 7 and year 9 children. After a while, I decided to go back to university which led me to come to Wales.
You may suspect that I went straight into a transport-related job but that could not be further from the truth as I have had a rather varied professional life following the completion of my Masters in Applied Linguistics. I worked as a crime analyst for what is now the National Crime Agency, was coordinating international police training courses before delving into the world of Customer Experience and Insights at an international education body and later a global travel company. When I joined Transport for Wales in July 2019, I was keen to bring my analytical as well as Customer Experience knowledge to the world of public transport.
Working for TfW
I was based at Southgate House when I started to work for TfW in July 2019. Those of you who remember working there may have mixed feelings about the place, but what I do remember fondly is the face-to-face interaction with immediate and wider TfW colleagues, the banter about The Apprentice sweepstake and the daily struggle with opening the windows. Pre-pandemic, office life was normal even if we already had more freedom at TfW to work more flexibly in other locations. What I hadn't realised then, though, was how much harder this way of working was for me in relation to my hearing impairment.
The background noise from the aircon, a relatively large group of people in one office, people talking across the room, screens sometimes hiding their faces when they were speaking – it all meant I had to put in more effort just to keep up with the conversations. Sometimes I would just not take part in conversations which left me feel isolated or in meetings I would be too self-conscious to say something for fear of it having been said by someone else and I didn't quite understand it.
In that respect, the pandemic-prompted shift to working from home has made it much more inclusive for me when I take part in meetings. I can turn up the volume on my laptop if needed, I can add captions to Teams meetings and I could even use my phone to get the audio directly delivered into my hearing aids. Lip-reading is much easier, too, unless of course the cameras are off. And it is much easier to say to someone that you can't hear them on Teams as perhaps their microphone isn't in the right position which would make it problem for others and not only you.
So, in that regard, this change in working patterns has been great. But as Covid came with a whole set of safety measures to keep us safe from the virus, they made life for hearing-impaired people much harder: masks and social distancing being the key ones here.
Trying to talk to people who are wearing a face covering has made some interactions incredibly hard if not impossible. When Covid first started and people started wearing face masks, I often had to ask my husband to have conversations on my behalf. Now that we're returning to work in an office, I also noticed that I can't have informal chatter with people wearing masks. As this may soon come to an end, the new way of working may just be the ideal way for me going forward – mixing working from home with meeting people in the office or other locations. That being said, hybrid meetings are a new challenge as it's harder to follow what people say when you're online and others are in a room together or vice versa when someone is phoning in, and you can't hear what they're saying clearly.